You can read the history of our entire fleet on our volunteer association's website. Our current working fleet is as follows.
Car 4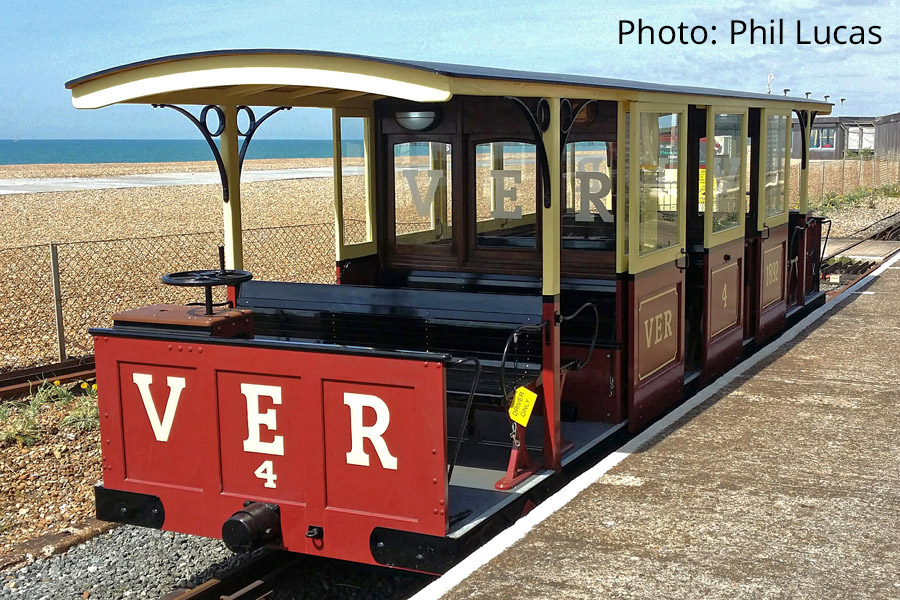 Car 4, built in 1892, is the oldest surviving car in our fleet. You may be thinking, 'If it's the oldest car, why isn't it numbered Car No.1?' That's because No.4 is its original number (there used to be three older cars, but they no longer survive).
This car underwent restoration in 2016, thanks to a Heritage Lottery Grant.
Car 4 is often the car of choice when we have film companies in because it still has many of its original features.
Car 6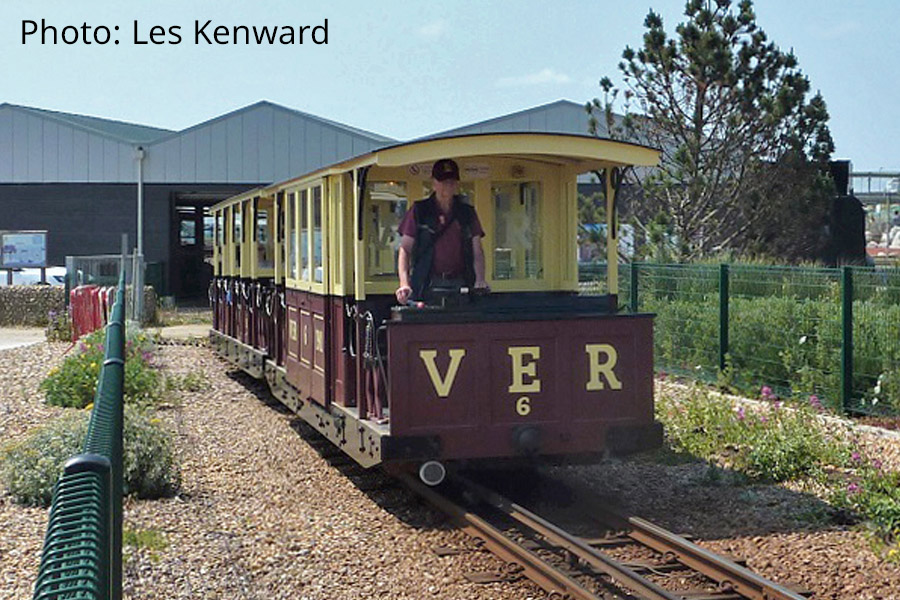 Car 6 was built in 1901.
The electric motor that powers it was installed in 1917.
It was restored in 2016 as part of a Heritage Lottery Grant; the same grant that contributed to the building of our new visitor centre and workshop.
Although it can operate on its own, Car 6 is often coupled to Car 10 to form 'a double' to provide higher capacity for those busy summer days.
Cars 7 & 8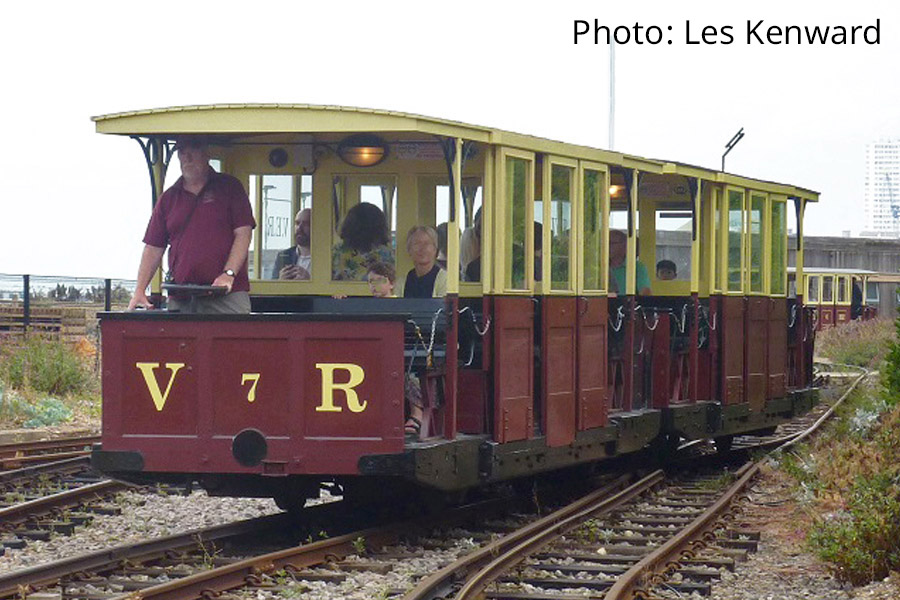 Cars 7 and 8 were both built in 1901.
Although built independently, they are now permanently coupled together.
They were the first cars in the Volk's fleet to feature side entrance doors.
This train (2 Volk's cars joined together = 1 train) has a unique Rolls-Royce engineered traction control system.
Car 9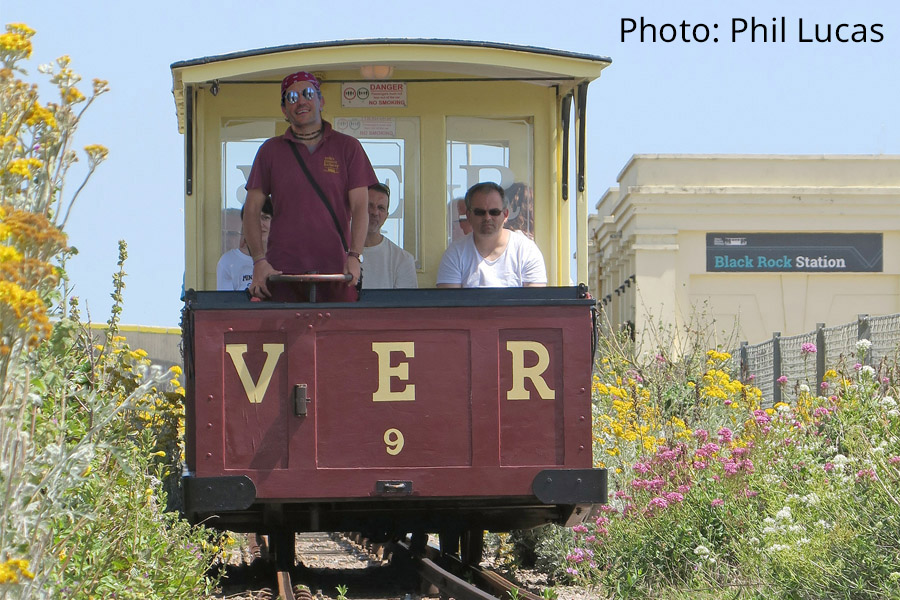 Car 9 was built in 1910.
Its current electric motor was installed in 1923.
From 1948 until 2000 this car was numbered Car 2 (but it's more sensible to have it back as Car 9, as that was its original number).
Car 9 is a driver's favourite as it's the fastest car in the fleet.
Car 10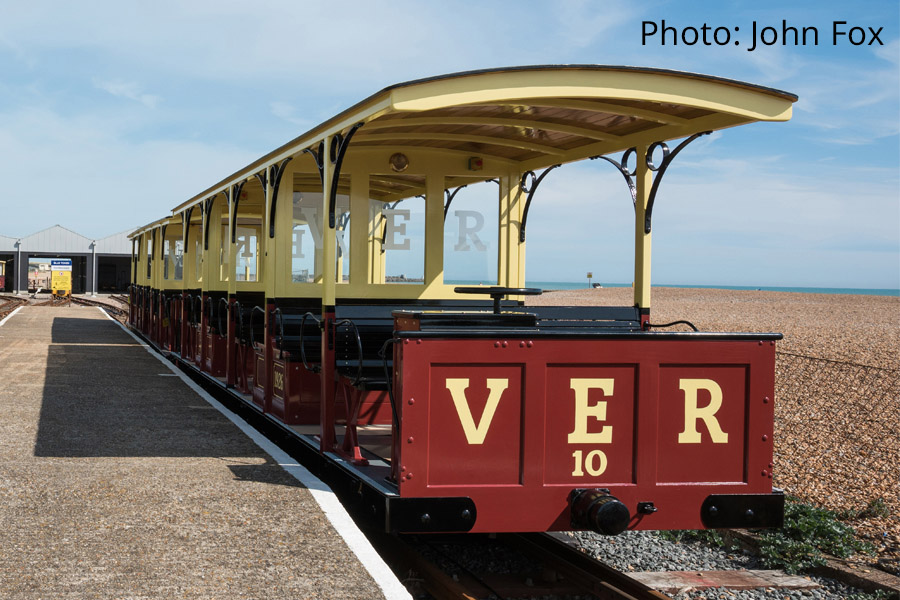 Car 10 was built in 1926, making it the baby of our fleet.
It also underwent restoration in 2016, thanks to a Heritage Lottery Grant.
Car 10 can operate on its own, but is often coupled with Car 6 to provide greater capacity.