The Volk's Electric Railway Association (VERA) was formed in September 1995 to help safeguard, preserve and enhance the Volk's Electric Railway, currently owned by Brighton & Hove City Council.  Over the years, VERA members have taken on and participated in many tasks including:
Promotion, marketing and education
Maintenance and renewals of track, rolling stock and electrical systems
Operation of the railway including relief driving and special events
Administrative jobs, including drafting the staff rule book and other handbooks
Historical research and loan of artefacts for display
Supporting and assisting with the implementation of the successful Heritage Lottery and Council-funded 'Saving Volk's' project that rebuilt the depot sheds, one station and restored three passenger vehicles
The Volk's Electric Railway Association is now accepted as being essential to the Volk's Railway's survival, providing the 'vital spark' that, from 1995 onwards, has helped to generate initiatives to secure the railway's future.
In 2019, VERA became a Charity (Reg. No. 1186970).
Members of the Association receive a full colour 'Volk's News' periodical four times a year, can attend evening talks over the winter, obtain reduced rate travel on the Volk's Railway and are welcome to participate in VERA activities both at and away from the railway.
Membership details are on the VERA website: http://volkselectricrailway.co.uk/
Topical news at: https://www.facebook.com/VolksElectricRailwayAssociation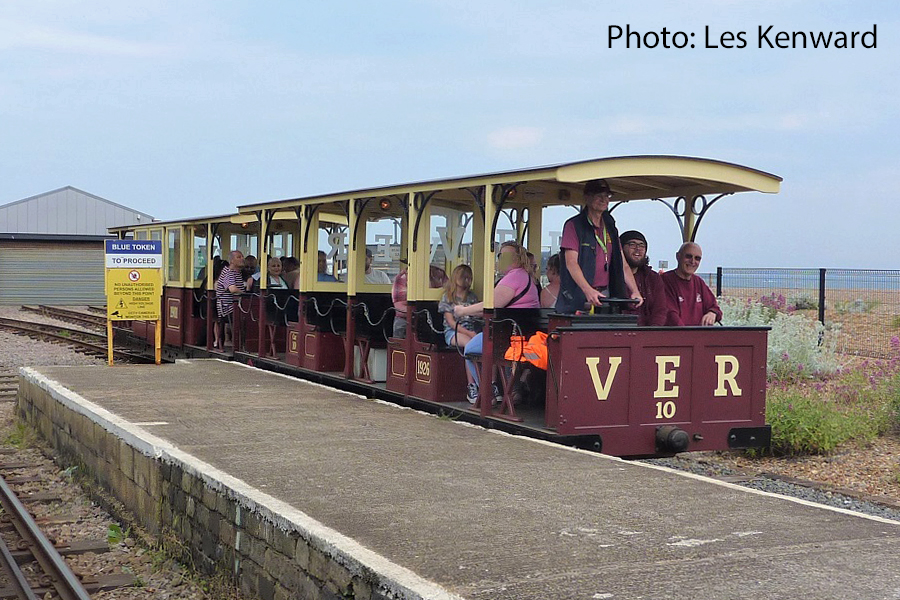 As a member of VERA, you have the chance to receive training in driving the unique Volk's cars.